Tuesday, June 03, 2003
Whempy's Wireless Project
The problem: To fit 4 people and 8 computers (including 3 laptops

) into 2 cars and arrive at the Whempy's LAN Party in Columbus, OH.
The solution: Establish a wireless ethernet connection between the two cars and Microsoft NetMeeting for voice communication.
Situation: Two cars, My (Eclipse's) Car took the point because I had driven there before, although it was last year, so we weren't too sure where we were going.
Equipment List:
Eclipse's Car:
Passengers: Eclipse, Codex
Computers: Eclipse's Desktop, Eclipse's Laptop, Codex's Desktop, Codex's Laptop, Codex's Server
Wireless Solution: Codex's Laptop with external antenna placed on top of car for extended range.
Swiftwulf's Car:
Passengers: Swiftwulf, Krhainos
Computers: Swiftwulf's Desktop, Krhaino's MiniDesktop, Krhaino's Laptop, AC Power inverter, Access Point
Wireless Solution: Krhaino's Laptop next to access point, powered by AC Power inverter.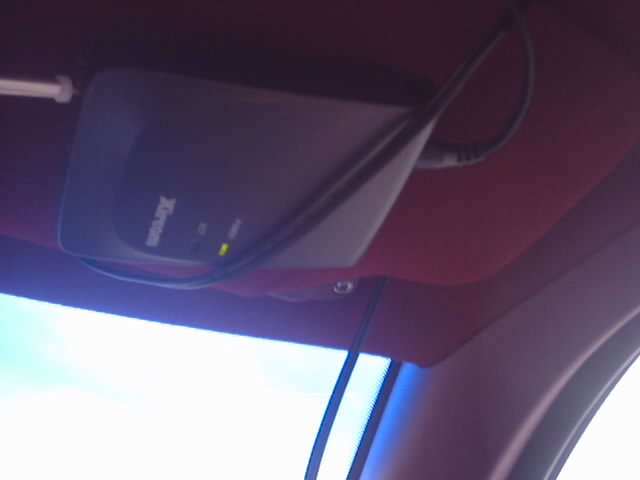 Figure 1: Access Point.
Obviously the backbone to a wireless network. We chose to power an access point rather than connect the two wireless cards directly so we could get a larger wireless range. Even with Swiftwulf's car directly behind, 802.11b doesnt have a whole lot of range. Because Krhaino's laptop doesn't have a long lasting battery, the power inverter was used in Swiftwulf's car so he could use it to power the access point and laptop. The access point was placed on the passenger sun visor for optimum range and we didnt trust it to be taped to the outside of the car.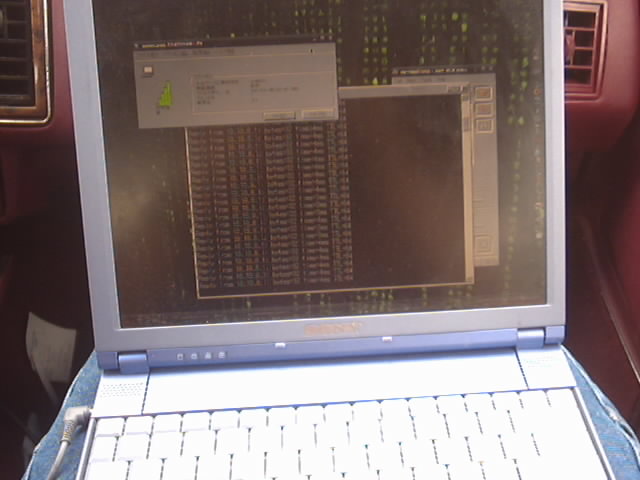 Figure 2: Performance.
Performance over the mobile wireless network was marginal. This picture shows Krhaino's laptop which was right next to the access point. The strange thing was he got pings of around 45-50 to codex's laptop, while codex got pings of around 2000 to krhainos. Voice over the network worked after a brief setup period, however. File transfer between the two cars also worked, as tested by copying the directions back and forth.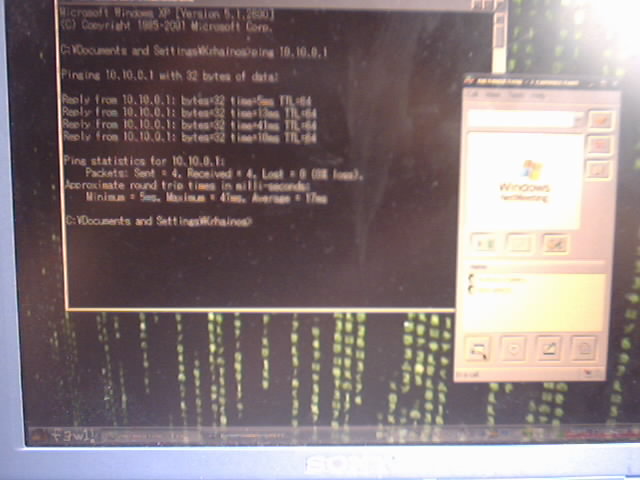 Figure 3: Netmeeting.
Because there was no DHCP on this relatively simple network, static IPs were used. The lead car was assigned 10.10.0.1, and the the other was 10.10.0.2. Netmeeting was chosen as the communication software due to its simplicity, smallest setup time, and the fact that we didn't have much choice. The problem we ran into was that Codex's laptop runs linux, and doesn't have netmeeting. To solve this, we downloaded Gnome Meeting for him. This connected with the windows laptop, but the two could not text chat to each other. Voice chat worked though, and we ended up using that instead.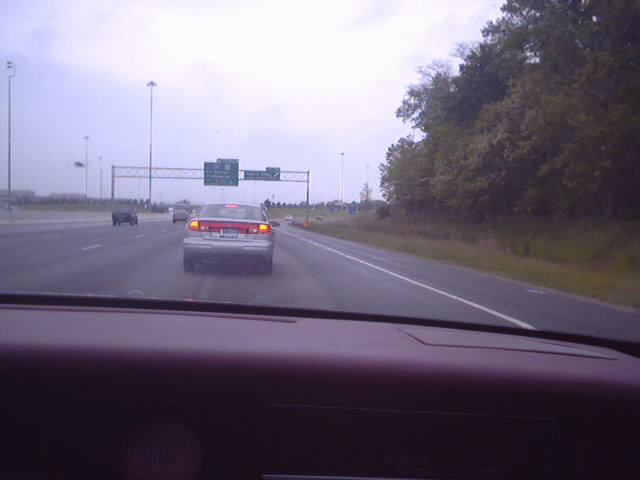 Figure 4: Execution
Both cars did an excellent job of staying close enough for the LAN to work. Codex had some problems connecting to the access point at the beginning, but it worked and the two computers could talk. We found out that sony microphones must suck because we were having some problems hearing krhainos, but overall it was cool. Even had a radio station going for a few minutes :D.
Next time, some improvements can be made and we hope to have wireless gaming during the 2 hour trip back and forth from Whempy's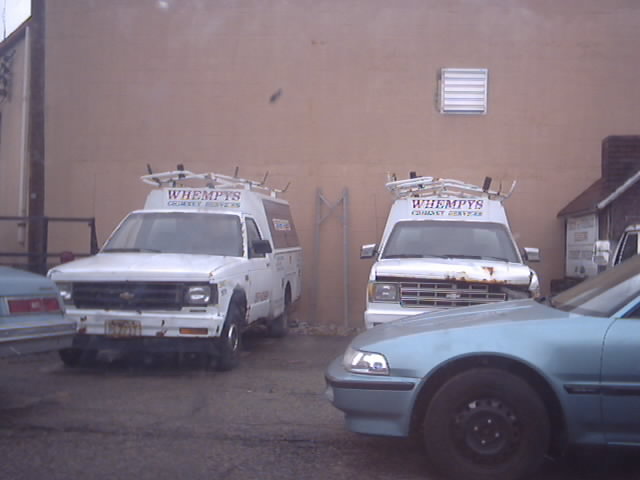 Figure 5: Success!
We arrived at the LAN Party just in time for Codex to get a winning ticket. He won two Cold Cathode Lights. Congrats, Codex.
View the short movie! Click here!
More pics:

---
Posted by
eclipse
on 06/03 at 09:58 AM