Category
Gaming




Wednesday, April 09, 2003
Finally
QUAKECON 2003 TO ROCK GAMING
FROM NEW LOCATION


MESQUITE, Texas - April 08, 2003 - Mark your calendar and start practicing; the 7th annual QuakeCon? video game festival and tournament is scheduled for Aug. 14-17 at the Adam?s Mark Hotel in Dallas - just 30 minutes from id Software?s homeland of Mesquite, Texas. The yearly gaming pilgrimage includes four days of intense tournament competition, BYOC LAN action, game and hardware demonstrations, workshops and parties; presented completely free of charge to all attendees.


"Whoever said size doesn?t matter has never been to QuakeCon," said Todd Hollenshead, CEO, id Software. "We won?t turn away our fans. Last year we hit our capacity, but we?re increasing the BYOC nearly 50% to 2000 gamers, and we expect more than 4,000 attendees for the four day party."
To reserve a room, call the Adam?s Mark Hotel at (800) 444-2326. To receive our specially negotiated room rates, QuakeCon attendees should inform the reservation desk that they?ll be at the hotel for QuakeCon. [Ed: You may have to mention "id Software" to get the special rate] Additional information about the Adam?s Mark Hotel is available at www.adamsmark.com/Dallas.

For more information regarding event registration, tournament information, sponsors and the event schedule, please continue to check the official QuakeCon website at www.quakecon.org.

About QuakeCon:
QuakeCon began in 1996 as a LAN party dedicated to fans of id Software?s games and has grown to include QUAKE®, QUAKE II™, QUAKE III Arena, QUAKE III: Team Arena™ and Return to Castle Wolfenstein. It was created by gamers to join with online friends in real life, meet the makers of the games they crave, talk shop with industry veterans and compete with some of the best players in the world. The event enjoys continued success, growing from a small gathering of 150 players in 1996 to more than 3,000 in 2002. QuakeCon is the definitive fan-based video game tournament, convention and party

About id Software:
id - Freud's primal part of the human psyche and one of the hottest game shops on Earth - has been rocking the gaming world from Mesquite, Texas since 1991. As a renowned leader in the industry, id Software forged such frenetic titles as Wolfenstein 3D®, DOOM®, DOOM II™, QUAKE® and QUAKE II™. With intense graphics and mind-blowing action, id?s games have helped redefine the modern video game, continually setting industry standards for technology and gameplay. And, in keeping with tradition, id Software has amplified the world of adrenaline pumping 3-D gaming with the release of their latest action titles, QUAKE III Arena™, QUAKE III: Team Arena™ and Return to Castle Wolfenstein™. id?s advanced DOOM III engine is leading the next revolution in 3-D interactive games with both single and multiplayer technology. Check out more about id Software at www.idsoftware.com.


# # #

© 2003 Id Software, Inc. All rights reserved. QuakeCon, QUAKE, QUAKE II, QUAKE III Arena, QUAKE III: Team Arena, Wolfenstein 3D, DOOM, DOOM II, DOOM III, Return to Castle Wolfenstein and the id Software name are either registered trademarks or trademarks of Id Software, Inc. in the United States and/or other countries.












Wednesday, March 19, 2003
Boring Weekends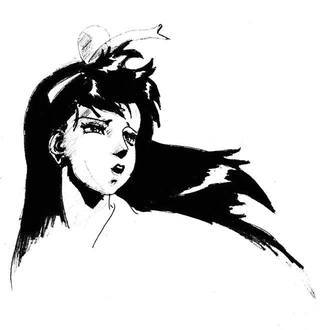 Hey, I think this picture is cool, so it's going to be on the left side of the webpage until I think of something else to put here. I had to write something or all my loyal fans would think that I have died or something. I can't really think of anything, so I'll just write about what's up. Last weekend I did nothing. It was great. I didn't have to go to a LAN Party or do massive essays or clean a lot of crap up. I could sleep in. I could play
Quake 3 Arena
all day if I wanted too. I was
free
. Friday night was the anime club I always go to, because I have nothing better to do on Friday nights...nice to know a lot of other people don't as well. Dan and Mike didn't show up, but it was still fun. Went to dinner at subway with most of the club, and then Mark's dorm room afterwards. Joe Yash and him played yugioh while I looked through his anime music videos. We decided to make our own...yeah, I'll let you know how that turns out. We were out really late, like 2am. I went to breakfast with my dad at the Stow Cafe Saturday morning. So much for sleeping in. They make the best breakfast sandwich there. It's scrambled eggs, cheese, and bacon all in a croissant bun that is awesome, and I hadn't had it in forever. I really enjoyed it. After breakfast, I played some games and played online, waiting for people to wake up. Doing nothing sucks! I was awake for like 6 hours before anyone else. Finally, Jo came online and a little later we went to best buy. Best Buy sucks. We always go for some reason, but you always get there and it's the same old stuff at the same high prices. The good thing was that we ran into Dan and Tim there and ended up at a makeshift LAN Party at my house. When we walked into the house, though, my mom said "hey! you guys can move my couches into the basement." Oh great, sorry guys. We moved the couches out the front door and all around the ice patches to the back door, it sucked. My mom's getting new couches on Tuesday...ok so that's yesterday, and the big couch went into my room. Looked kinda crappy at the LAN, but I fixed it up after everyone left and it looks cool now. I'll get pictures up at the end of the week. I didn't have my camera there. Codex and Trewr seemed kinda mad they weren't invited...but this wasn't your normal LAN Party. It kinda ended as soon as it began, but we all had fun, I think. Woke up Sunday morning to go to the
computer show
in Akron. By myself. It was ok, a lot easier to get around by yourself, so it didn't take me long. RAM is really cheap right now. Unlike gas. Damn war. This had better not affect Quakecon, is all I have to say. Wait, wasn't I supposed to sleep in this weekend. Oh well, I haven't slept in late for like a month, so I don't miss it anymore. I upped my RAM to 512MB as well, a necessity these days. Or I couldn't let Yash have more RAM than me. haha. Spent the rest of the day getting a bigass cake from Yash and working. Then it's back to school. So hard doing nothing these days. Oh, and I guess if you guys want, we could watch some anime movies at my house on Friday, since anime club is cancelled. Tell me if you're interested.










Monday, March 10, 2003
Stuff
OMG I am so mad right now. You see, I had this rant all written out and 3/4 of the way finished. BAM! Blue Screen. Thanks a lot Windows. Windows XP Pro has been really bitchy to me lately. You don't often see a computer like mine blue-screening while typing. Maybe if it was Morteus's Computer.. It all started at JelOH while I was playing Doom on my SNES Emulator. Holy Crap is that game fun using a gamepad, its a whole new Doom. But on E1M3, it blue screened and wouldn't boot for like 10 minutes. Once I got it to boot, it insisted on running scandisk as slow as it possibly could. It took 2.5 HOURS to scan my 100gb hard drive. Luckily, they were still playing CS or Natural Selection or something, so I didn't care. Jo and Tim took the opportunity to play a game of Q3 without me though. Bastards. I helped Tim out a little because Jo is getting much better and was owning. Did I just say Jo was owning? Congrats, Jo! Anyways, my computer is a bitch and I might do the classic sell-everything-buy-better thing that everyone these days is doing. Microsoft Longhorn is the devil (See why here).
The new shoutbox technically works, but it throws out a lot of errors. I made it all black so you can't see it unless you highlight it. Hopefully that will work by next weekend. You have to scroll all the way to the bottom, and then click the expand button to post. Knock yourselves out. The only rule I have is no posting under other peoples names.
JelOH was ok, other than my computer having the problems I mentioned above. It started with me driving past Fred Fuller park at 50mph in a 25mph zone. It's awesome how Fred Fuller Park never has any cops around. Shit, there's a cop. You expect me to stop? Hell No. The light ahead is green, so the light in my head is green too. I shoot around the corner and fly to Kent State University before I even see him pull out. (I knew he had seen me) Hiding in the Tri-Towers parking lot, I bought some food for the LAN and proceeded to go there. Haha Cop, I win. The LAN started slowly with a lot of CS, which I didnt really care for. I talked to Big Ed while he was there, a whole 20min. He got a new pickup truck. Its not the same Ed without the blue neon-ness! Then my computer died.. 3 hours later it was back to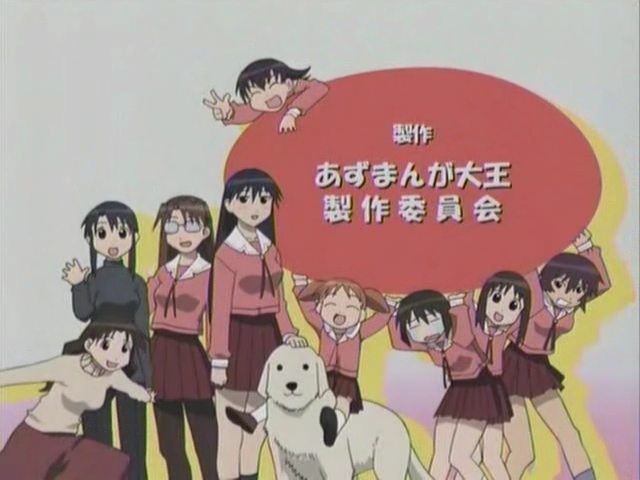 normal. Played some Natural Selection. I was on the alien team the whole night and the first round, I rushed them as a weakling, before they could get their gun sentries up. I took out the entire team and won the game 1 minute into it. Normally the game takes hours to finish, but I am so l33t that I single-handedly won. Ever see Monty Python's Holy Grail? Imagine me as the killer rabbit, thats what it looked like. No one could hit me. It ruled. Later, in the new game I used the weak alien again and managed to dodge every single sentry and slide my way past all their team to their command center and I destroyed it myself. It didn't win the game, but boy were they f'ing surprised. I am so good at the little alien its not even funny. Jo helped me stealth my drives, which looks hella awesome.
The KSU Anime club is meeting 6-10 Friday nights and they are showing Azumanga Daioh, which is an awesome comedy about some "average" schoolgirls. You should come check it out. They are showing it because I brought it in one night when we couldn't watch Jungle Wa Itsumo Hale Nochi Guu. I have the whole series if people are interested. Actually, BobOmega has it too, so ask him :D
BobOmega click HERE