Category
Funny


Friday, December 01, 2006
I love Penny Arcade

this is exactly what I think once you guys start talking about wow.


Wednesday, November 29, 2006
Maze Video
need sound to appreciate it…




Friday, October 27, 2006
myspace hat
[9:48] Eclipse:
http://www.cafepress.com/myspacesucks.54446906
[9:49] SwiftWulfBotW: haha wtf
[9:49] Eclipse: four hundred fucking dollars?
[9:49] SwiftWulfBotW: lol
[9:49] SwiftWulfBotW: that makes no sense
[9:50] Eclipse: its a god damn white hat with black text
[9:50] Eclipse: i can get a hat and a sharpie
[9:50] SwiftWulfBotW: rofl


Sunday, February 05, 2006
On cleanliness
Apparently, the complexity of cleanliness had escaped my brother for some 18 years.
http://www.xanga.com/T1m_Williams/431452197/item.html
On a side note, Don't you hate it when you highlight some text and try to cut it with Ctrl-X but the Ctrl button doesn't work and you just replace all your text with the letter 'x'?


Thursday, November 24, 2005
And I shall call him minimac…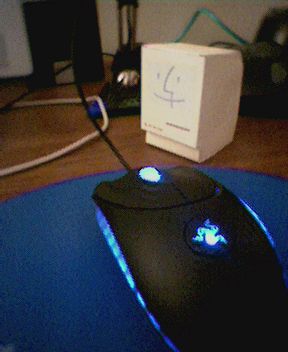 http://www.theapplecollection.com/Collection/PaperMac/
Happy Thanksgiving everyone.
LAN Tomorrow. Starts noonish…whenever..