Category
WTF
Pretty much random fail




Wednesday, December 01, 2004
Exams
When I was young, I always loved multiple choice exams. Nowadays, they have this crazy system on mulitple choice tests where they say "Choose the most correct answer." They give you a question and there are actually more than one correct answer, but you have to pick the right one or you miss the whole thing. That is totally not fair. I've actually started to enjoy the essay tests more because if you can BS well, you're all set.
If I flip a coin 100 times and it lands on heads 51 times then I could say this:
1. A coin will land on heads
A. True
B. False
And the answer would be A
Far fetched, but possible





Tuesday, November 23, 2004
Fuego!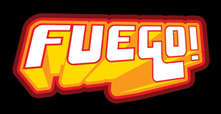 Friday, November 05, 2004
Animation Show tonight!
Don't be like Jo
ZedX: Well, I mean, it's 2 bucks.
ZedX: Why not?
KRHAiNOS: becuase it's two bucks and like $10 of gas
ZedX: $10 of gas?
ZedX: We're not driving 150 miles.
KRHAiNOS: meh
ZedX: Kent and back is like $1.50.
KRHAiNOS: i'll pass
ZedX: You're not even fucking driving.
ZedX: But whatever.
KRHAiNOS: i know i'm not driving




Wednesday, September 08, 2004
That's our KSU!
Okay, so I am sitting in the Bowman hall computer lab just tinkering with the server and in front of me is this guy searching through "meet somebody" websites. It's kinda funny cause he's looking at forums with people writing "I AM LOOKING FOR AMERCAN WOMEN TO MARRY@!!!!" and there are actually replies, but I can't see those as well because its not written in caps. Maybe he wants a green card, but he looks american enough to me..




Wednesday, August 04, 2004
True true
Re: NYC
Eclipse278
: heh
Will More Farms
: It's way too late to pull out.