Wednesday, December 30, 2009
New York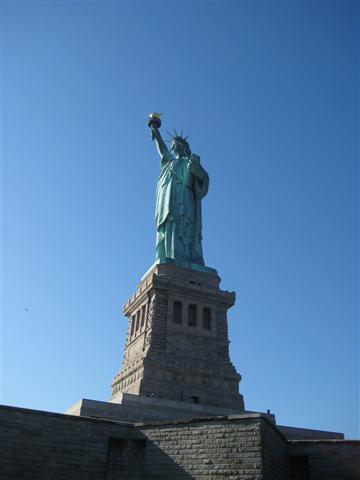 In November Alison and I went to New York City. She had never been there and I had vacation time assigned to me. As the day to leave approached, things started to go wrong. My vacation days were moved slightly at the beginning of the month which meant I had to work the first day we were supposed to be there. Not a huge deal though, we decided Alison would fly up ahead and get the hotel room. All I had to do was work one turn to Lubbock and then I could fly down and meet her there. Of course there was a huge storm that wreaked havoc that whole day, and on top of it, I came down with some sinus infection. We were 4 hours late and I missed the flight. I was saved by the fact that another AA flight was delayed even beyond ours and got to New York around 1:30am. Rode with some crazy non licensed taxi driver from the airport to the hotel at a hundred miles an hour, pretty scary.
Despite feeling like crap, we were determined to see the city. I figured we'd go south to the statue of liberty and walk north from there. We saw it from afar and bought tickets for the next day. Then walked up to the WTC site, which is still a big construction site. Saw an old church, went up to city hall, saw the Brooklin Bridge, Chinatown, and had Pizza at Lombardi's. Rested for a little bit back at the hotel and then went out to Times Square for sushi.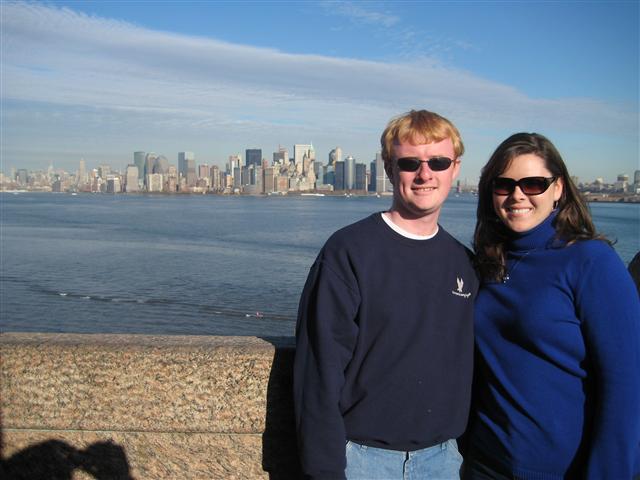 The next day started at the Statue of Liberty again, but we got to take the boat over to Liberty Island. We got to walk around the base and go up on the pedestal. They had a nice little museum inside the base. You can go up to the crown for lots of money, but we didn't. It took about half the day. We then had some more pizza and went to Central Park. Went on a horse carriage ride for fifteen minutes or so. Saw the 5th Ave Apple Store underground, and also went to the expensive stores around.
On the last day we went to the Empire State Building, and went to the 86th floor observatory. It was pretty cold and windy so we stayed on the warmer south side. We walked around Times square over to Rockefeller Plaza where they were putting up the tree and the Catholic Church near there. Pretty impressive amount of money eaten up by that church. We ended up in Central Park again to be near the apple store for internets. I needed to sign in 4 hours before the flight, so we stayed pretty near but went for ice cream at Serendipity's. The sundae there was good. The hot chocolate, not so much.
Posted by
eclipse
on 12/30 at 05:48 PM